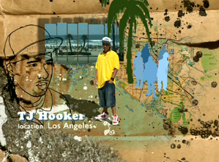 Episode 1
In the first episode of Sneakers we meet TJ Hooker, cool hunter in LA. Hooker: "I try to find the next up-and-coming thing. That's usually from the street level. In my opinion the street is where the trends are set, where things originate and it goes from there. I try to find someone with something totally new, totally different, some new play on an old thing or a new twist on a new thing. Anything I see that is not the norm."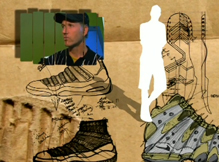 Episode 2
In this second episode we meet, amongst others, Tinker Hatfield, designer of the Air Jordan footwear. Tinker explains about his cooperation with Michael Jordan and his wish to make a shiny, reflective basketball shoe. When they finally find the right material, this resulted in the Air Jordan XI, A shoe that started a revolution, according to Scoop Jackson, author of the book Sole Provider - 30 years of Nike basketball.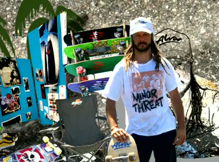 Episode 3
The third episode takes us to Dogtown where skateboarding, and consequently Vans, got big. There we meet Steve van Doren, vice President of Vans, Deedee Gordon trend watcher from from Look Look and professional skater Tony Alva. Alva explains how Vans used him and his friends as test pilots for the development of the perfect, durable, gym rubber deck shoe for skateboarding.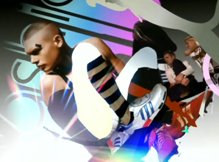 Episode 4
The fourth episode learns us more about different sneaker cultures, from ad campaigns for skater boys to haute couture designers who collaborate with brands like Puma and Adidas. The creative director of Puma, John Mollanger, explains how the brand attempts to mix performance and style, but that it is ultimately up to the consumer: "One might buy that shoe to run very fast or think: I am going to buy that shoe to beat my friends at the bar."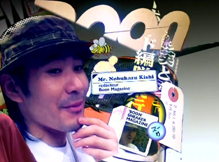 Episode 5
In the fifth and final episode we go to Tokyo where they know all about cool and special design. We meet, amongst others, Hayaski, a Japanese sneaker collector, owning up to 600 pairs. Cool hunter TJ Hooker understands exactly what these freaks and their collections are about: "You don't want to be caught dead in a pair that everybody else has. It comes down to how much you are willing to pay to be different."